An onsite Wood-Mizer allows us to produce rough-sawn lumber that is then sold to a local wood products business.
We are currently manufacturing wooden pallets onsite. New pallets are produced in partnership with a local lumber yard.
Construction crews are busy with a range of projects. This includes off-site contract work for a local home-builder, renovations to two VOH-owned homes, and construction of several cabins on the VOH property.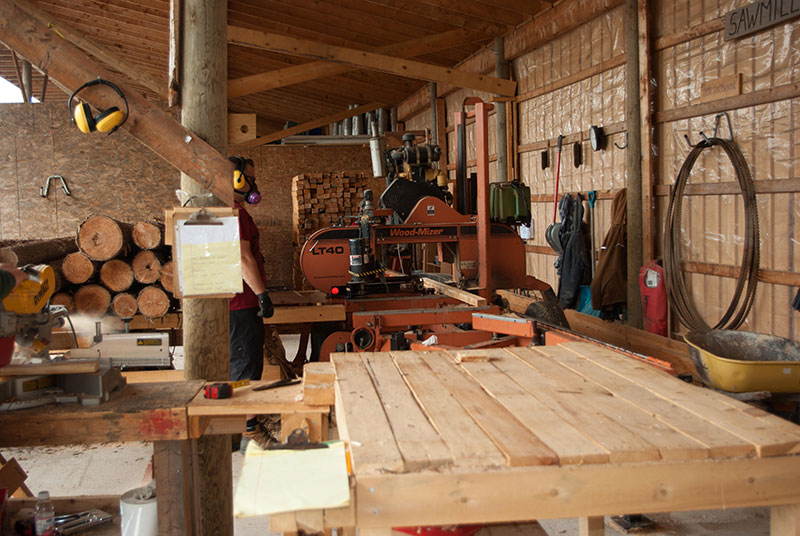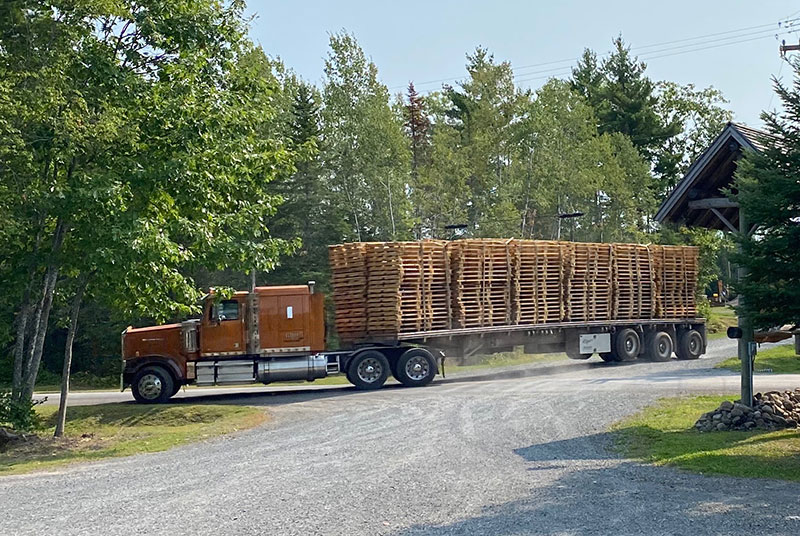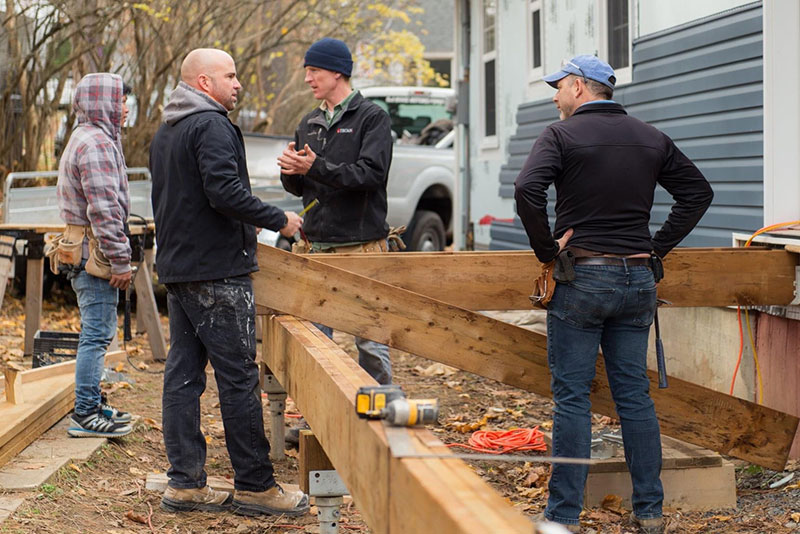 Quality maple syrup available for purchase year-round!
Over 1,000 trees are tapped for maple syrup production.
100% Pure maple syrup proudly made in New Brunswick. Centuries old wood-fired traditional methods.
Watch for our annual Maple Festival each spring for all you can eat pancakes, testimonies, and taffy on the snow.
Growing our own produce.
We planted our first garden in 2018. Each subsequent year we have learned and grown more as we take steps towards self-sufficiency in producing our own fresh, nutritious produce.
We hope to have fruit trees and a few animals on site in the future.
Handmade, unique VOH kitchen cutting boards are available for purchase year-round!
Our well-equipped woodworking shop allows for high-quality craftsmanship to go into our wood product production.
Real work experience to gain the skills needed for acquiring and excelling in future gainful employment.